Back to News
Bemis Company, Inc. Chooses ViaWest for Hybrid IT Services
Bemis Company, Inc. Chooses ViaWest for Hybrid IT Services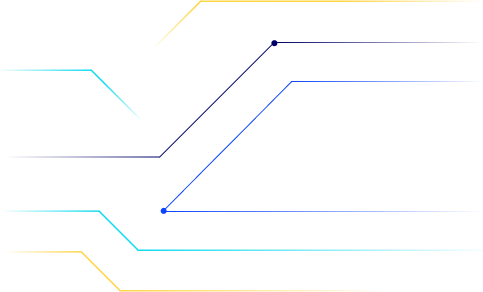 Denver, CO – February 4th, 2016 – ViaWest, a leading Hybrid IT solutions provider in North America, today announced that the Bemis Company has selected ViaWest as its custom colocation services provider. By migrating to ViaWest's highly reliable and secure colocation services, Bemis Company will improve the integrity of its existing IT assets while also giving itself the flexibility to scale quickly and cost effectively as it continues to evolve. Based in Neenah, Wis., Bemis Company, Inc. is a $4 billion supplier of flexible packaging used by food, consumer products, medical and pharmaceutical companies worldwide. The company has 60 facilities and 17,000 employees focused primarily across the Americas, Europe and Asia. Bemis Company evaluated a number of potential providers on metrics such as cost, security, power, cooling, location, technical knowledge and staffing. Following the review, Bemis Company concluded that ViaWest offered the best overall solution for their needs.
"Our IT infrastructure is critical to our ability to conduct business, and we needed a partner that could accommodate our current and future needs," said Tim Julian, director of Business Intelligence and IT Infrastructure at Bemis Company. "We are starting with colocation services, but we like the flexibility of having ViaWest's Hybrid IT Solutions available to us, which provides us with a different option to grow our IT infrastructure services as our business expands."
"Bemis Company packaging is used by companies that reach hundreds of millions of consumers throughout North America and around the world every day," said Tom Myers, regional vice president of Sales for ViaWest. "Bemis Company, its customers and their consumers cannot afford to be sidelined by an IT or network issue, and we appreciate the trust that Bemis Company has placed in us to deliver the most effective, efficient and reliable IT solution possible."
Julian noted that ViaWest's strong customer service and highly skilled technical team members were important differentiators. "ViaWest best met our needs based on the objective criteria, but we were also impressed by some other factors, including the expertise and flexibility of the ViaWest team," added Julian. "ViaWest gave us confidence that they would manage our data and physical IT assets with the same level of importance and attentiveness that we would manage it ourselves."
ViaWest's Hybrid IT Solutions allow customers to combine traditional colocation services with cloud computing to create powerful, flexible solutions that best fit their specific IT needs. With 30 data centers in North America and a broad product portfolio of IT services, compliance and security solutions and enterprise-class cloud solutions, ViaWest works with companies of all sizes.
# # #
About Bemis Company, Inc.
Bemis Company works collaboratively with forward-thinking customers to deliver inspired food and consumer packaging that enables customer success. We spark product breakthroughs through bold thinking, deep customer engagement and consumer insights. We are committed to high quality execution and technical support that provides peace of mind. And we find ways to streamline costs through more efficient operations and better ways of working. Bemis North America is part of Bemis Company, Inc., a global packaging company with 60 facilities and 17,000 employees worldwide. With a presence across the Americas, Europe, and Asia, Bemis Company offers the unsurpassed scope and expertise that can truly redefine a business. Yet as individual collaborators, our experts focus on helping each customer move ahead, one success at a time. More information is available at www.bemis.com.
About ViaWest
ViaWest is a leading Hybrid IT solutions provider offering cloud, colocation, compliance services and security solutions, and is a wholly owned subsidiary of Shaw Communications, Inc. (NYSE: SJR). With more than 16 years of experience, 30 North American data centers and nine cloud nodes. ViaWest offers IT and infrastructure solutions that solve business challenges while balancing cost, scalability and security requirements. ViaWest delivers tailored solutions designed for maximum reliability and flexibility backed by our 100% uptime commitment.