Goals and initiatives
As a company, Flexential invests in policies and programs that enrich the well-being of our people and the communities in which we live and work. We are committed to being actionable and accountable along our diversity, equity, inclusion, and belonging (DEIB) journey, providing our employees with the tools and support they need to live their best lives.
DEIB Awareness Program

Internal DEIB Council

CEO Action for Diversity and Inclusion™ Pledge

Employee-led Employee Resource Groups (ERGs)
Diversity, Equity, Inclusion, and Belonging
Fostering a culture of belonging
The Flexential DEIB strategy focuses on accelerating our people's successes by fostering a welcoming, inclusive, and safe culture in which every voice is essential and every person belongs. By implementing strategies and programs that celebrate diversity, exact equity, break down barriers, and cultivate belonging, we continue to make strides toward an inclusive environment in which our employees can thrive.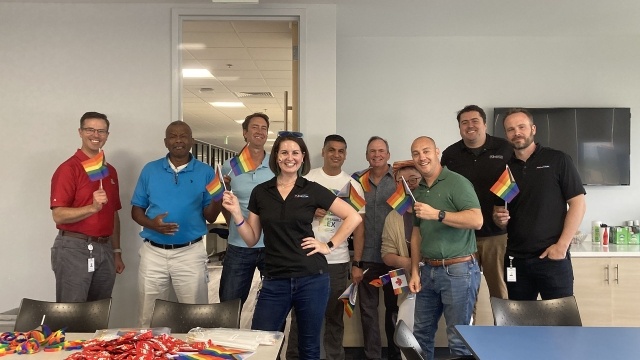 Employee focused
Work/life balance and benefits
Health and wellness

Health and wellness

Our people are at the core of everything we do and everything we are. That is why we prioritize employee physical, mental, and emotional well-being with a benefits package that offers access to the care employees need to remain healthy and active. Our growing list of physical fitness and wellness initiatives enhances this commitment, promoting healthy lifestyles and well-being across our employee base.

"Get Healthy" reimbursements

Comprehensive employee benefits

Paid family leave

Health and wellness incentives

Career development

Career development

Flexential is committed to attracting, inspiring, developing and retaining world-class talent. Simply put, we want our people to thrive. Through a variety of career and professional development opportunities, we encourage and enable our employees to enhance their skill sets, explore their interests and advance their careers.

On-demand courses

Internal mentorship program

Promotion opportunities

Leadership training

Certification programs and incentives

Flexible work environment

Flexible work environment

Our people are our greatest asset, and we want to ensure they feel valued and supported in and beyond the workplace. Through a flexible work schedule, hybrid environment and unlimited PTO, we ensure our employees have the personal time to recharge, engage in volunteer activities, connect with family and friends, and recuperate from an injury or illness.

Hybrid/flexible work-from-home options

Unlimited PTO

In-person and virtual connection and collaboration opportunities

Company-issued equipment

Regular, in-office "eats-and-treats" days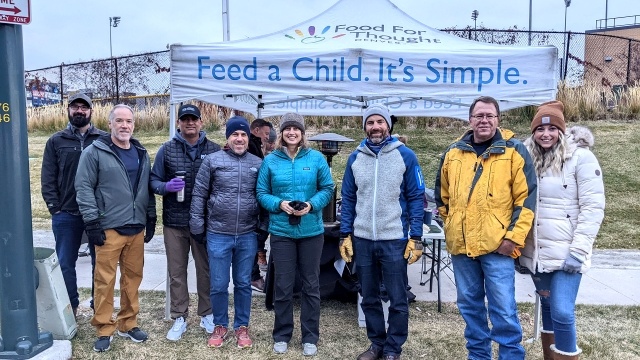 Giving back
Supporting our communities
Giving back to the communities in which we live and work is a Flexential core value. As an organization, we donate our time, talents and dollars to nonprofit organizations within our local areas. Through our FlexCares program, we encourage our employees to do the same to support the causes that are the most meaningful to them.