Back to All Blogs
Disaster preparedness for today's IT landscapes
Disaster response has always been a key element of a corporate IT strategy, and in increasingly turbulent times, it is critical to help businesses prepare for the unexpected. As organizations adapt their IT strategies to accommodate new ways of working, with a hybrid and remote workforce, they must also reevaluate their disaster preparedness plans to address the risks this highly distributed footprint introduces.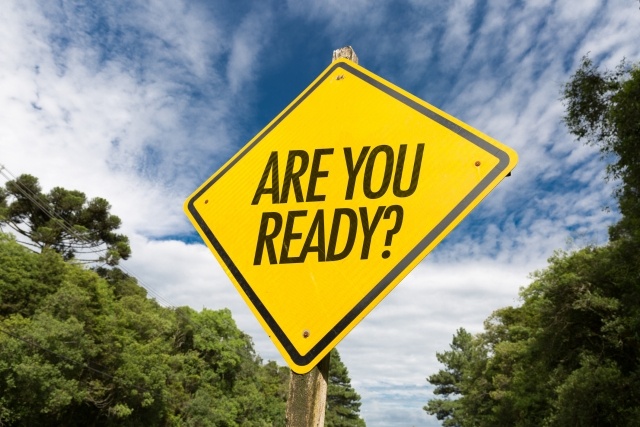 New risks and solutions for disaster preparedness
Remote and hybrid work makes businesses more vulnerable than ever, and this increased exposure warrants a heightened focus on disaster recovery (DR), data availability and cybersecurity. While the threats—including natural disasters, human error and malicious attacks—remain the same, corporate safeguards, such as redundancy and secure connections, and solutions that can address a distributed landscape, add new layers of complexity. 
Natural disasters
Natural disasters, including hurricanes, floods and tornadoes, remain a threat to critical corporate infrastructure, and IT workload increases as IT teams must manage systems across a broader landscape. However, as workloads are no longer required to sit in central locations, it presents an opportunity to place workloads in highly available, secure locations that are less susceptible to devastating natural disasters. Utilizing optimal cloud, colocation or edge locations can minimize impacts from natural disasters and provide additional benefits of reduced cost or improved user experience.
Human error and cyberattacks
With users accessing and sharing data across personal networks, potentially without VPNs, the risk of a security lapse dramatically increases. Limited access and oversight by on-site IT teams further increase this risk as they rely on employees to utilize secure Wi-fi networks and VPNs and avoid opening suspicious emails. Bad actors recognize these vulnerabilities and are exploiting them through increased attacks. 
To promote operational and data resilience, organizations need to implement disaster preparedness strategies that address today's needs and threats.
Building a disaster preparedness plan
The business impact analysis
Before building a disaster preparedness plan, larger organizations should conduct a business impact analysis (BIA) to identify critical systems, analyze needs, define and set IT priorities, and allocate DR resources with their budgets in mind. 
Backup and recovery
DR and data backup are essential to a disaster preparedness plan as they promote uptime and resiliency and ensure data integrity. The cost of downtime is well documented, and even a minor interruption can impact sales, productivity, brand reputation and customer confidence. 
Disaster recovery-as-a-Service (DRaaS) and off-site data backup are accessible and cost-effective options to protect distributed environments. DRaaS has become a go-to data protection strategy for businesses looking to ensure their data and applications remain safe and accessible. With low upfront investment, DRaaS offers faster implementation and increased business continuity compared to traditional in-house DR infrastructures. It also puts disaster monitoring in the hands of experts to minimize the demands on the internal IT team. Equally important to having a DR solution is routinely testing it to ensure its validity and confirm IT teams can execute it successfully.   
Organizations should also perform regular, automated off-site backups to protect against data loss and quickly restore data. Backup solutions must also be regularly tested to ensure that the data is being replicated and can also be recovered. Backups are a critical component for organizations to recover from disasters or cyber attacks, including ransomware.
Cyber defense
Avoiding a cyber disaster requires a company-wide commitment. Organizations need to have the safeguards in place to reduce the probability of severe impacts from bad actors by creating a comprehensive program and continually improving their security posture. DR and backups are the insurance policy for when bad scenarios happen, but the first priority should be to successfully defend against, and contain attacks. A third-party professional services team can assist organizations to create a comprehensive plan that integrates disaster recovery (DR), data backup, and cybersecurity.
Disaster preparedness in action
Flexential internal DR practices and protocols offer its customers a high level of preparedness. This disaster response was on full display in 2021 when a powerful winter storm hit Texas. Flexential quickly deployed its disaster response teams and activated its robust disaster preparedness program, which includes load testing UPSs, and emergency standby generators, putting vendors on standby for emergency fueling, and implementing other contingencies to avoid operational impacts. Despite record-breaking destruction and power outages, Flexential ensured customers in its Dallas–Plano data center experienced no downtime. 
These same winter storms impacted telecommunications across the Dallas-Fort Worth region. However, the resiliency engineered into Flexential's connectivity solution ensured customers who subscribe to its connectivity service were not affected by the network outages that were prevalent in the area. The company was even able to quickly meet the needs of impacted customers who were not subscribed to its network services. In one case, Flexential installed emergency bandwidth within five hours to enable a nationally recognizable retail chain to make its payroll deadline.
For customers like AutoNation and asTech, this only bolstered their confidence in Flexential. AutoNation's Adam Rasner, Vice President, Technology Operations, wrote on LinkedIn, "AutoNation would like to thank our partners at Flexential as they work hard every day (and particularly this week) to keep our data centers online during this terrible weather event in Texas."
John Sotello, Vice President of IT at asTech agreed, adding, "Second that Adam Rasner. Big thanks to the Flexential team for allowing us to use conference space to support employees who lost internet at their house."
Conclusion
A disaster preparedness plan that addresses the challenges of today's IT landscapes is a crucial element of IT and security strategy. Businesses need to remain diligent in this effort, regularly assessing their risks, updating their disaster preparedness solution and keeping their disaster recovery, backups and cybersecurity tested and up to date.
Enjoying our blog? Get the latest news and articles delivered straight to your inbox.