Back to All Blogs
Aligning ESG with data center ROI on Earth Day
On Earth Day 2023, as organizations around the world come together around the shared goal to 'invest in our planet', we're putting sustainability at the top of the agenda for our entire team here at Flexential.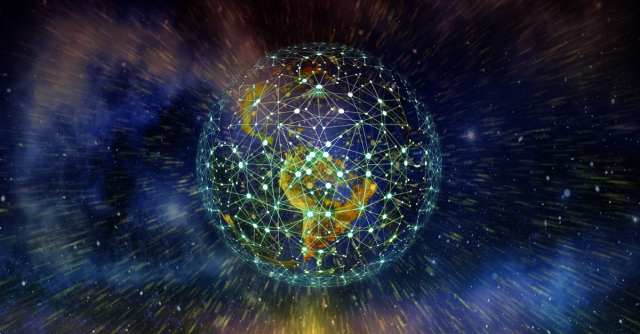 While the proportion of global energy consumed by data centers has decreased over the last few years, as an industry we have a collective responsibility to put our money where our mouth is in terms of investing in sustainability.
At Flexential, we are leveraging innovative green financing to underpin the aggressive targets to employ sustainable designs for all new data centers we build.
Highly-efficient data center design
As we shared on Earth Day last year, Flexential is already well on the way to adopting sustainable designs across our core facilities to reduce our emissions and footprint, underpinned by the industry's largest inaugural asset-backed securities (ABS) issuance to date from a multi-tenant data center operator.
Through our Green Finance Framework, Flexential has committed to fund new data center deployments with a design PUE of 1.4 or less and with zero water usage (WUE). In addition to reducing power consumption, adopting water-efficient cooling, implementing energy-efficient equipment and lighting, and offering our customers renewable energy options, we are also working to develop waste management and recycling initiatives.
In the last twelve months, we've identified additional energy efficiency projects in collaboration with our partner Enabled Energy that will help further drive down PUE - such as recommissioning Controls and Operations in our Collegeville, PA site, replacing Plate and Heat Exchangers in Denver and developing a fleet-wide tool which will help us evaluate how best to replace end-of-life equipment with energy efficiency in mind.
We estimate that the power savings we achieved through our portfolio of qualified green data centers from our inaugural ABS offering represented savings equivalent to the annual power usage of ~5,700 households. 
Key customer criteria for site selection
Sustainability is not only a business imperative for everyone at Flexential but also increasingly a foundational pillar of the requirements our customers share with us when they go through the process of selecting their data center partner.
That's part of the reason organizations leading the collective charge in fostering ESG adoption across industries place so much emphasis on bringing extended supply chains along with them in achieving goals.
Holding ourselves accountable
For Earth Day 2023, we're excited to share that we've taken a further step along the path by committing to work closely with the Science-Based Targets Initiative. The SBTi program takes a very thorough approach to setting goals and monitoring organizations' progress toward their stated aims.
By validating our plans with a highly credible third party, we are further aligning with the global community goals for Earth Day 2023 by ensuring that everyone is accounted for and that we are accountable for driving sustainable approaches across all aspects of our business. Our commitment as a leadership team is clear, and we plan to share more details on our journey with SBTi and outline our emissions-reduction targets by the end of 2023.
Sustainability leads to ROI
It makes environmental and economic sense for Flexential to work to minimize power and water usage within our facilities, and our actions help us to be aligned with the objectives of our clients.
Green Financing is just one of the ways Flexential is 'investing in our planet.' We'll continue to update you on our plans and goals for sustainable investment in the business.
Enjoying our blog? Get the latest news and articles delivered straight to your inbox.