Back to All Blogs
How we Flex a growth mindset
When my husband shared Carol Dweck's book, Mindset, with me in early 2021, I didn't imagine it would become the resource it has for not only us but also my colleagues across Flexential. The effect it had on me was so profound, when the opportunity presented itself, I felt compelled to share it with others.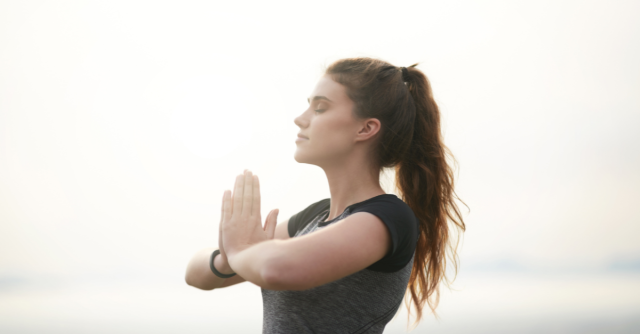 The opportunity arose when my boss asked if anyone wanted to lead a topic for a team summit he was putting together – one of the topics was focused on the growth mindset. That initial workshop was incredibly successful and began growing organically from there.
To expand the program, we did our best to apply a growth mindset to this project and learn from each iteration. I reached out to a third party for additional content to fill in some gaps to make it even stronger and more impactful for participants. Our Diversity, Equity and Inclusion (DEI) Council and Women Who Flex Employee Resource Group (ERG) were instrumental in lending their support, bringing an initial offering to anyone within the ERG that wanted to join. Understanding that the program would be important in helping support the goals they looked to accomplish in their respective groups, this was the first open session initiated by someone other than a team lead.
Empowering women—now that's a Flex

Personal and professional development – of myself and others – has always been a passion and employee training is something I've long been interested in being a part of. I care deeply about mental health, particularly breaking down stigmas in the workplace and helping people have the space to bring their whole selves to work. This is especially important for women in the workplace as we're often expected to do it all.
With this in mind, we saw this year's Women's History Month in March as a perfect timeframe for introducing the Mindset workshop to the Women Who Flex ERG. We'd already done sessions with other teams and wanted to bring something impactful to the month's programming – something that the members of the ERG would be able to carry with them in both their professional and personal lives long after month-end.
We shared the basis of Dweck's teachings – that what we do in our lives can be dramatically influenced by the way in which we think about our own capabilities. What I've found leading these sessions at Flexential is that typically 90-95% of us believe we already possess a growth mindset, but in fact most of us fall somewhere between a growth mindset and what Dweck calls a fixed mindset. With fixed mindsets we don't believe that our abilities can grow. Adopting a growth mindset is all about believing that our skills and talents can be developed. Once the individual adopts the growth mindset, it can then be applied to the group, and for us that means to our company culture as a whole.
Creating access for women to Flex

Through the Mindset program we seek to create an environment that allows positive change for everyone at Flexential. The feedback I'm most proud of from those who've experience the workshop is when they say they can apply the learnings to how they parent their children or show up in their relationships (work and personal) or how they'll use what they've learned to tackle something they've been afraid of or nervous to face.
Having a growth mindset requires being both curious and vulnerable, and adopting this mindset doesn't mean you're going to automatically be at the top of whatever area you apply it to. For example, adopting a growth mindset won't make you LeBron James where you're suddenly tearing up a basketball court after never having played. It's not magic. What it does mean is you're giving yourself the opportunity to live up to your full potential. Fixed mindsets make us afraid to try.
It's a crucial concept for women in the workplace, particularly when we fall into the habit of holding ourselves back because we "don't meet all the requirements" or don't have someone else to champion us. A growth mindset gives us the stage to champion ourselves – to create our own access to new seats at the table.
Going forward

A big part of Flexential's DEI mission is to ensure we're always making things available and accessible to all. What started as a single idea from one person has evolved into a company-wide movement that's supporting our people and their momentum. Currently 250 of our 900 employees have experienced the Mindset program and we continue to work to bring this across the organization and make it available to everyone. We're proud to watch programs like this grow as we propel our DEI mission forward.  
Are you interested in more opportunities like this for learning and professional growth? Come be a part of our team and join us on our DEI journey – We're hiring!
Enjoying our blog? Get the latest news and articles delivered straight to your inbox.