Back to All Blogs
How to improve network performance and interconnect to public clouds, partners, and customers
We live in a highly connected world that depends on data moving reliably and quickly from one point to another. For the networks moving that data, reliability, and speed are primarily measured in availability and latency: Is the network "up" and working? And is the data moving without unacceptable delays?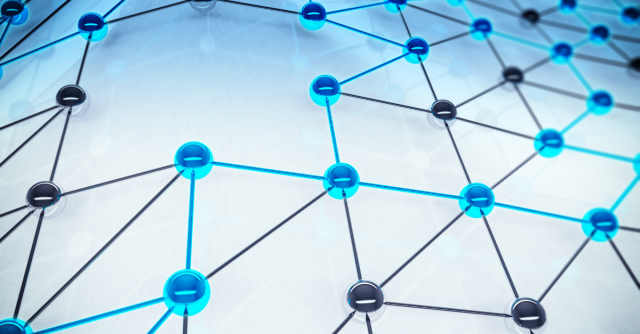 An unavailable network moves nothing, and high latency can slow traffic to a crawl, causing business disruption and poor user experiences like long response times, application errors, and data integrity issues.
While the rules of physics limit data transmission speed, edge, and distributed workload placements decrease the distance between an application and its users, thereby reducing response times and improving user experience. Well-architected and redundant interconnections between carrier networks and cloud providers avoid single points of failure and increase availability and performance. Embedded network security further protects data, network availability, and performance.
As organizations increasingly use multiple clouds, distributed and edge workload placements, and they more heavily rely on digital engagement with their ecosystem (customers, partners, suppliers, and employees), reliable, low-latency networks and interconnections become even more critical to basic business operations and positive technology sentiment.
Here are three common challenges around network performance and interconnection and how to address them.
"I need to improve my network response time and create predictable performance for distributed users."
Distributed workforces are the new normal, and businesses need high-performing, low-latency network solutions that allow distributed users and remote employees to work efficiently. With outsourced hybrid IT solutions, you can achieve low-latency connections between core data centers, edge locations, and clouds. Work with a partner that provides consistent configuration and connectivity options across a geographically distributed portfolio for high-performance results, and that has a team of experts who can aid you in building an edge strategy that supports distributed users with predictable performance.
"I need to provide a secure, reliable network to the core data centers, delivered in a standard, repeatable fashion."
As edge solutions are integrated into IT strategies to offer lower latency connections, organizations need to ensure data security as it travels between edge deployments and the core data center. Work with a partner that provides a secure, private, and fully managed network to connect to cloud service providers, colocation facilities, back-office platforms, carrier hotels, or to the edge. They should also offer proactive distributed denial-of-service (DDoS) protection with managed IP bandwidth services to further protect data. Utilize connectivity solutions that are consistent to ensure the same high-performing, secure solution across all deployments. 
"I need to improve reliability to my cloud provider and reduce single points of failure on the network."
Cloud deployments are increasingly integrated into IT strategies, making reliable cloud connections essential to provide better performance for end-users. Flexential Cloud Fabric offers secure, direct, low-latency connections to the leading cloud service providers such as Google Cloud, AWS, and Azure. To reduce single points of failure, the network is continually monitored to ensure its reliability and performance, with a 100% network uptime and bandwidth guarantee.
Introducing FlexAnywhere Solutions for complex hybrid IT environments
Reliable, high-performing connections are necessary to keep businesses operating effectively. Connecting to cloud services and an expanding ecosystem of providers, partners, and customers is vital in today's business landscape. But, just connecting is not enough. Low-latency, secure, reliable connections are vital for modern businesses that utilize real-time applications across a distributed environment.
The FlexAnywhere Solution provides best practices for accelerating the deployment of hybrid IT solutions, improving availability, infrastructure performance, and interconnection reliability to public clouds, partners, and customers.
Flexential can help you solve your challenges around network performance and interconnection here.
"Flexential operates reliable data centers across the country that allow us to position our infrastructure close to our customers so we can activate medical teams quickly."
Enjoying our blog? Get the latest news and articles delivered straight to your inbox.