Back to All Blogs
5 steps for an effective colocation strategy
A colocation strategy can be a powerful tool to help organizations serve customers, keep internal teams productive and drive business results.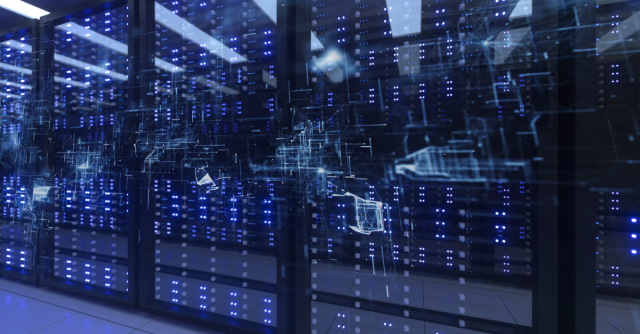 Organizations have recognized the value colocation data centers can deliver as Custom Market Insights expects market size and share revenue to reach $131.8 billion by 2030 — a 162% increase since 2021. While colocation can offer companies significant benefits — including 100% SLA-backed uptime, improved security, and intense scalability — these benefits can only be realized with a dynamic colocation strategy that maps data center services to unique business needs.
Why organizations need a colocation strategy
Business today is reliant upon IT infrastructure. If the technology fails, so does productivity. Organizations must develop long-term IT strategies to avoid any technical disruption.
Colocation works for businesses of any size, even those that can afford to own and maintain their data centers. Building a data center is usually not economical, and the results are often sub-standard. More and more companies are turning to colocation facilities to host their IT infrastructure. 
Not to be forgotten, the ability to support artificial intelligence (AI) is becoming increasingly essential as AI takes a more prominent role in business and daily life. AI applications require network reliability and scalability that can meet current and future data processing demands, with more intense power and cooling capacities than other workloads. As major tech companies accelerate AI rollouts, applications will require more computing capacity.
Colocation has moved beyond simply providing access to space, power, cooling, and network connectivity. Today, colocation can deliver value-added services that improve business agility, performance, and flexibility to drive innovation and a competitive edge. Yet, every organization has different requirements and priorities. This means no single colocation strategy will work for every organization. The data center strategy is the lynchpin that aligns a colocation provider's capabilities with an organization's ability to:
Optimize operability
Support organizational growth and change
Deliver powerful connectivity
Ensure the necessary protections
Minimize total cost of ownership
How to make an effective colocation strategy 
A colocation strategy is more than signing a contract, moving hardware and migrating equipment. Here are five steps for building and executing a successful colocation strategy:
Step 1: Define organizational goals
An effective colocation strategy begins by understanding the business's existing and projected objectives and the IT services needed to accomplish them. This can include expected growth, budget, hardware requirements, connectivity needs and business challenges. Once an analysis is performed, ensure that colocation is the right deployment model to meet these demands, and attain buy-in from leadership. 
Step 2: Decide on a data center facility location
The physical colocation site impacts accessibility, latency, disaster recovery (DR) and cost. Internal IT teams that need frequent access to collocated equipment will need a facility near their headquarters, while low-latency data delivery requires a facility near end users. A top colocation service provider with a portfolio of geographically dispersed facilities can also help organizations expand into new regions or develop a DR solution to support resiliency. The location should also be considered from a cost perspective as core data center markets, such as Northern Virginia and Silicon Valley, are more expensive.
Step 3: Align colocation provider capabilities with organizational needs 
All colocation providers are not created equal. Organizations should evaluate the capabilities and offerings of providers to ensure they can deliver the requisite reliability, scalability, flexibility, security, compliance, and support — now and in the future. When choosing a colocation provider, and as part of the provider evaluation process, organizations should visit providers' facilities and engage their colocation teams to gain insight into how well the facility is managed and secured as well as the responsiveness, expertise, and attentiveness of the data center operations team.
Step 4. Design, coordinate, and execute the colocation solution
Devising the collocated environment can be complex. Organizations need to understand what equipment they will use and how they will configure the environment. The migration offers an opportunity to assess existing IT infrastructure and identify opportunities to consolidate resources, conduct technology refreshes, and build a high-density environment to minimize the footprint. Organizations can leverage the expertise of the same colocation provider for support.
Facilitating a successful migration requires a comprehensive, step-by-step plan that logs and labels hardware, noting its intended location in the colocation facility to speed reinstallation. Organizations should also ensure a recent data backup and DR plan are ready.
Timing the migration to minimize disruptions is also integral. To limit the impact on customers and employee productivity, organizations should schedule the move during non-business hours, if possible, or at non-peak hours for 24x7 organizations. Organizations should also determine if a phased approach is best. 
Step 5: Manage the relationship for the long term
The colocation strategy is not over when the migration is complete. Business needs and priorities continually change, and the colocation strategy needs to adapt. This requires a strong relationship and open dialogue between the organization and its colocation provider, allowing the colocation team to offer new solutions that enable continued success.
How to choose the best data center for Colocation
Choosing the "best" colocation data center is a business-specific decision. While there are some global requirements — such as uptime, security and scalability — organizations should ask themselves the following questions to ensure the right solution for them. 
Does the colocation data center offer the necessary reliability? 
Uptime is key in choosing a colocation provider. Organizations should assess their requirements and choose a colocation provider with a proven history of reliability. This reliability is largely achieved through infrastructure redundancies and best practices, including redundant critical systems, scheduled maintenance and testing, round-the-clock monitoring, multiple power and fiber feeds, and diverse carriers and physical connection points. The Uptime Institute offers data center tiers that designate uptime capabilities, ranging from Tier 4 data centers with only 26.3 minutes of downtime yearly to Tier 1 data centers with 28.8 hours of downtime yearly. This information can help organizations narrow their options.
Organizations should also consider a colocation service provider's ability to offer a DR plan. Providers with geographically dispersed facilities or a DRaaS solution can support an organization's resiliency, meeting their specific recovery time objectives (RTO) and recovery point objectives (RPO).
Can the colocation solution flex and scale with changing needs?
Business needs evolve. The colocation solutions should offer the flexibility and agility to pivot to address new expectations while maintaining business continuity. This means scaling space, power, and bandwidth as well as integrating additional resources, such as remote hands, managed services, managed IT security, disaster recovery as a service (DRaaS) or cloud deployments.
Are robust connectivity options available?
Organizations should ensure the necessary connectivity options, including secure, high-capacity networking, diverse network partners, scalable bandwidth, and carrier neutrality. This diversity promotes network performance as demand increases. It also offers redundant systems to support connectivity if one provider fails. A colocation provider with 24×7 network monitoring can further support network performance.
Does the colocation provider offer multiple locations?
Colocation providers with a national or international presence can help organizations expand into new regions, address latency requirements, and support DR efforts. Organizations should contract with an organization with the locality they require as well as additional geo-diverse locations.
Is it cost-effective?
Organizations need to balance costs with available services and business-specific needs to understand the value a data center offers. It is important to remember that the most expensive data center is not necessarily the best fit.
Can the colocation provider serve as a partner?
The customer experience is a critical differentiator in today's business landscape. Colocation providers with experienced staff and a customer focus can serve as trusted advisors, providing insight into IT best practices and helping organizations devise innovative solutions to improve business outcomes.
Does it offer the necessary security and compliance?
Falling short on security and compliance requirements can have devastating financial, operational, and reputational consequences for a business. The colocation facility should deliver physical security measures and best practices such as perimeter fencing, round-the-clock surveillance, badge and biometric access controls, and multi-factor authentication to protect systems and data. Additionally, colocation facilities that meet the rigorous standards of ISO 27001; SOC 1 Type II, SOC 2 Type II, SOC 3; ITAR; HIPAA; and PCI-DSS can help organizations address their compliance obligations. Organizations should look for providers with on-staff compliance and data security experts for support with specific regulatory requirements.
Flexential—your best choice for colocation data centers
With a robust portfolio of 41 secure, interconnected data centers in 19 U.S. markets, Flexential offers redundant, efficient, high-density power and cooling capabilities to help organizations achieve the performance, availability, and flexibility they need. Its FlexAnywhere™ platform offers colocation, cloud, connectivity, data center security, and protection, and managed and professional services to enable tailored hybrid IT solutions that strengthen business capabilities. These scalable solutions range from a single rack to multi-megawatt deployments to meet growing needs. Additionally, Flexential Cloud experts are available to help devise cloud migration strategies to help customers achieve cloud services' benefits.
Utilizing Flexential Interconnection, a reliable, carrier-neutral connectivity fabric that integrates Flexential private 100 gigabits per second (Gbps) network backbone, 14,000+ cross connects, 370+ on-net carriers, multiple cloud solutions, and subsea cable termination points, organizations can build powerful edge strategies that promote uninterrupted, high-speed connections.
As sustainability continues to gain attention, Flexential is meeting demand head-on. Its data center sustainability efforts include 4th and 5th-generation data centers designed and built with industry-leading features and ongoing investments to improve efficiencies in its legacy data center facilities.
Dedicated to a collaborative approach, Flexential partners with customers, taking the time to understand their business goals and empower their hybrid IT journeys. The combination of Flexential integrated capabilities and results-driven partnership helps customers boost business results as the business landscape shifts.
Colocation solutions from Flexential. Learn more!
Enjoying our blog? Get the latest news and articles delivered straight to your inbox.