Back to News
35 Years of Ride The Rockies With New Route Through Southwest Colorado Sponsored by Flexential
2020 route begins and ends in Durango, renowned for its world class cycling
DENVER, CO (January 13, 2020) - The annual Denver Post Ride the Rockies Cycling Tour Sponsored by Flexential is celebrating its 35th year June 14th - 19th as the beloved Colorado institution and one of the Denver Post Community Foundation's signature events. The 35th annual Ride the Rockies features the stunning roads of southwest Colorado, with this year's start and finish situated in Durango, one of the Centennial State's most popular outdoor recreation and tourism destinations.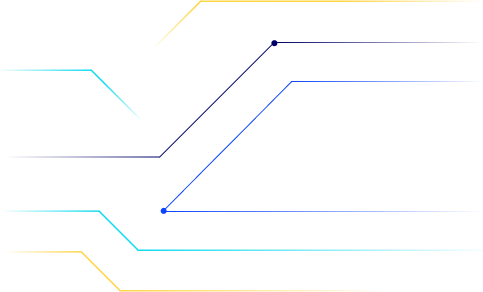 Along with easy access to some of Colorado's best road and mountain bike riding, Durango offers visitors a plethora of recreation and leisure opportunities. Ride the historic Durango and Silverton Narrow Gauge Railroad, raft the rollicking whitewater of the Animas River, or simply enjoy delicious food and drink at one of the town's many great restaurants and bars. Durango has it all.
And for the third year in a row, the Ride the Rockies route is a loop, simplifying logistics while taking riders on a breathtaking adventure around one of the most scenic areas in all of Colorado. Besides Durango, other host communities along this 6-day, 418-mile clockwise tour include Cortez, Norwood, and Ouray County. Along the way are challenging uphill encounters with Lizard Head Pass, Red Mountain Pass, Molas Pass, and Coal Bank Pass, which together account for the bulk of the route's 28,484 feet of climbing.
During — and between — those ascents is a bounty of spectacular scenery. Indeed, the 2020 route rolls along the banks of the Animas River, winds through Southern Ute Tribal Land, climbs the Uncompahgre Plateau, and ventures deep (and high) into the San Juan Mountains. This year's route also includes a few forays off pavement and onto packed dirt roads, which means less time on busier roads and a little extra adventure. Add it all up and this will truly be the bike ride of a lifetime.
Known for its beautiful vistas, RTR has added a new host community, Norwood, who will be host to Day 3 after cyclists have ridden 100 miles north from Cortez.
New this year will be two 1-day cycling options, Sunday, June 14th and Thursday, June 18th, and one 2-day cycling option, Sunday, June 14th and Monday, June 15th.
The tour is prefaced with an opening day Prologue, which starts in Durango on Saturday, June 13th and heads to Pagosa Springs, where riders will have exclusive access to the Pagosa Springs Hot Springs and a gourmet catered lunch. From there, day one of the 2020 Ride the Rockies will ease riders into the week with a 73-mile loop starting and ending in Durango.
"Access to trails, good weather and a bike friendly community are just a few reasons why Durango has more cycling national champions, world champions and Olympians per capita than anywhere else," said Rachel Brown with Visit Durango. "We are excited to welcome the 2,500 riders, their families and supporters to experience Durango's world class cycling, hospitality and the stunning San Juan Mountains."
The remaining daily mileage varies between 40 and 100 miles. Day 2 takes riders from Durango to Cortez, covering 69 miles and passing the entrance to Mesa Verde National Park, one of Colorado's most iconic Parks.
Jason Sumner, cyclist and author who helped design the course, said, "I'm truly excited about this year's route. It has a little bit of everything, high mountain climbs, quiet country roads, amazing scenery, and some great host communities. It's definitely going to be a ride to remember."
Day 3 takes riders on their longest trek from Cortez to Norwood. This 100-mile ride won't be for the faint of heart, heading over Lizard Head Pass and through the San Juan Mountains with rest stops in between to take advantage of the scenery.
"For 35 years, Ride The Rockies has showcased some of the best places to visit, quaint backroad towns, beautiful mountains passes and iconic landscapes. This year is no different. We are thrilled to welcome Norwood as a new host community and taking riders to a new place we haven't experienced as a tour," said Ride the Rockies Tour Director, Deirdre Moynihan.
On Day 4, riders will leave Norwood and head 40 miles to Ridgway. Day 5 is a loop beginning and ending in Ridgway, covering 50 miles through the Uncompahgre National Forest.
"Ride the Rockies is an incredible event that allows us to bring our customers and partners from all over the country here to navigate the challenging course together. The beautiful views and Colorado hospitality offered at every town along the way adds to the experience. We are thrilled to be able to sponsor for the seventh year to give back to the state where our co-headquarters is located," said Jason Carolan, chief innovation officer at Flexential, a leading data center colocation and hybrid IT provider."
The final day of the ride is from Ridgway to Durango 85 miles over three high mountain passes, which means lots of time climbing and swapping stories from the week. Riders will celebrate the week with a beer from Eddyline Brewing Co.
Ride The Rockies is a non-competitive event that's open to cyclists of all ages. Participants are encouraged to ride at their own pace. All registrations are on a first come, first serve basis, until the ride is sold out. Proceeds from the event benefit The Denver Post Community Foundation and all the funds raised are returned directly to Colorado nonprofits. Registration will be open to the public on January 11th, and a list of everything that the tour fee includes can be found on the website at https://www.ridetherockies.com/registration/.
Cyclists will have the opportunity to either camp or stay at hotels in the different host communities along the route. At the heart of the event is a group of people who make the tour possible and consider Ride The Rockies to be like family. These loyal volunteers have been involved with the tour since its inception and continue to pour their time, energy and passion into making it a classic Colorado event.
To learn more about Ride the Rockies, please visit www.ridetherockies.com.
To learn more about Ride the Rockies' sponsor, Flexential, please visit www.flexential.com.
Ride The Rockies is made possible by these sponsors: Flexential, Suncor, King Soopers, Eddyline Brewing Co., Primal, St. Anthony's Hospital, Stadium Medical, Honey Stinger, Skratch, SANS Meals and Swire Coca-Cola.
About Ride The Rockies:
The annual cycling tour was established in 1986 to benefit Colorado's communities through The Denver Post Community Foundation (DPCF). RTR gives cyclists a diverse mix of scenic byways, country roads, state highways and bicycle trails as they explore Colorado's Rocky Mountains. Local businesses in each host community benefit from an estimated $250,000 in economic impact each day of the tour. Increasing this impact, The DPCF will award a $3,000 grant to a nonprofit organization in each host town. Since 2001, Ride The Rockies has presented 115 grants, totaling more than $620,000, to nonprofit agencies in host communities. These organizations focus on youth education, cycling safety and increased access for low-income participants. For more information about the tour, visit www.ridetherockies.com.
About The Denver Post Community Foundation: The Denver Post Ride The Rockies Bicycle Tour is an event of The Denver Post Community Foundation, a 501(c)3 nonprofit organization, which serves to improve and enrich the lives of those in our community by raising and distributing funds to metro-area and Colorado nonprofit agencies serving the areas of arts, youth, education, and human services. To learn more about The Denver Post Community Foundation, visit www.denverpostcommunity.com.
FULL ROUTE
Prologue (Optional)
Saturday, June 13
Durango to Pagosa Springs
62 or 79 miles/3,470' or 4,750' Approximate Elevation Gain
Highlights: Southern Ute Reservation, Navajo Reservoir, Chimney Rock National Monument
Day 1/One- and Two-Day Ride
Sunday, June 14
Durango Loop
73 Miles/3,634' Approximate Elevation Gain
Highlights: Animas River, Southern Ute Reservation, La Plata Mountains
Day 2/Two-Day Ride
Monday, June 15
Durango to Cortez
69 Miles/3,610' Approximate Elevation Gain
Highlights: Lake Nighthorse, Cheery Creek Loop, Mesa Verde
Day 3
Tuesday, June 16
Cortez to Norwood
101 Miles/6,448' Approximate Elevation Gain
Highlights: Lizard Head Pass, San Miguel River, Norwood Hill
Day 4
Wednesday, June 17
Norwood to Ridgway
40 miles/2,990' Approximate Elevation Gain
Highlights: San Miguel River, Dallas Divide, San Juan Mountains
Day 5
Thursday, June 18
Ridgway Loop
50 Miles/4,196' Approximate Elevation Gain
Highlights: Ridgway State Park, Uncompahgre Plateau, San Juan Mountains
Day 6
Friday, June 19
Ridgway to Durango
85 Miles/7,606' Approximate Elevation Gain
Highlights: Ouray, Red Mountain Pass, Molas Pass, Coal Bank Pass