Back to News
Flexential Announces Additional On-Ramp in Phoenix for Oracle Cloud Infrastructure FastConnect Connectivity
On-Ramp Provides Modern Enterprises with Additional Avenue for Connectivity to Oracle Cloud Phoenix Region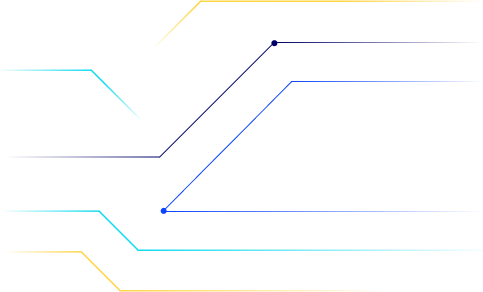 CHARLOTTE, N.C. — October 31, 2023 -- Flexential, a leading provider of secure and flexible data center solutions and a member of Oracle PartnerNetwork (OPN), today announced an expansion to its robust FlexAnywhere™ Platform with an additional Oracle Cloud Infrastructure (OCI) FastConnect on-ramp for the Oracle Cloud Phoenix Region, providing direct and reliable access to OCI. This announcement follows Flexential's previous integration with OCI and the major expansion of the FlexAnywhere Platform earlier this year.
"As a member of Oracle PartnerNetwork and since the inception of Flexential Cloud Fabric in 2021, our commitment has been to expand boundaries and enable businesses to achieve more," said Ryan Mallory, chief operating officer, Flexential. "With this new on-ramp to the Oracle Cloud Phoenix Region, we are once again making it straightforward for our customers, whether they're longstanding members of our FlexAnywhere Platform across our 41 data centers or new entrants, to directly connect to Oracle Cloud Infrastructure."
As enterprises rapidly adopt multi-cloud solutions, the demand for reliable network access to cloud data and applications has skyrocketed. The Flexential Cloud Fabric, coupled with Flexential's collaboration with OCI, addresses this demand head-on. It offers businesses the ability to craft direct, private, and ultra-responsive connections to OCI.
"By coupling this with OCI FastConnect on-ramps in key regions like Ashburn, VA, San Jose, CA, and Chicago, IL – and now Phoenix, AZ – we're ensuring that Oracle customers, no matter where they are stationed, can access their vital cloud data with unparalleled reliability," Mallory added.
Flexential's Cloud Fabric solution has enabled businesses like Core Health & Fitness to rapidly scale their IT infrastructure and grow their business. "Flexential has been pivotal in our journey," said Jake Kienholz, director of IT infrastructure and cybersecurity, Core Health & Fitness. "Their Cloud Fabric solution has truly empowered us to scale our IT infrastructure, positioning us aptly for exponential growth."
A recent Gartner study forecasts that "By 2027, more than 50% of enterprises will use industry cloud platforms to expedite their business projects." In the face of such projections, Flexential's continued enhancements to its Cloud Fabric ecosystem position it as a game-changer in the industry. By harnessing the Cloud Fabric's expansive U.S. reach, businesses can notably augment application performance and user experience, aligning seamlessly with long-term business growth objectives.
As enterprises grapple with the challenges of a multi-cloud environment, solutions like Flexential's Cloud Fabric are proving indispensable. With its latest Phoenix region on-ramp expansion, Flexential reaffirms its commitment to facilitating business success across industry sectors.
About Flexential
Flexential empowers the nation's most complex businesses on their journey to Hybrid IT by offering flexible and tailored solutions comprised of colocation, connectivity, cloud, data protection and professional services. The company builds on a platform of three million square feet of data center space in 19 highly connected markets, and on its 100Gbps private backbone to meet the most stringent challenges in security, compliance, and resiliency. See how Flexential goes beyond the four walls of the data center to empower IT through an interactive map found on www.flexential.com. 
Flexential is a registered trademark of the Flexential Corp. Follow Flexential on LinkedIn and Twitter. 
Trademark
Oracle, Java, MySQL and NetSuite are registered trademarks of Oracle Corporation. NetSuite was the first cloud company--ushering in the new era of cloud computing.