Back to News
Flexential Strengthens Disaster Recovery Offerings with Two New DRaaS Locations
New west coast locations complete Flexential's nationwide Disaster Recovery as a Service network
CHARLOTTE, N.C. – March 7, 2019 – Flexential, a leading provider of hybrid IT data center solutions, today announced an expansion of the company's disaster recovery as a service (DRaaS) offerings, with two new DRaaS locations live and in production. Flexential is now uniquely positioned to provide DRaaS targets within a 700-mile radius of most major metropolitan areas in the US due to this strategic geographic selection.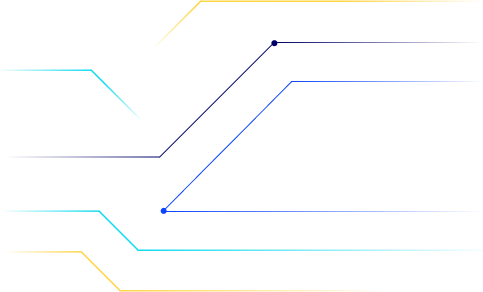 Located in Denver and Portland, OR., the new DRaaS locations are geographically distributed to provide Flexential customers with the flexibility to choose between near and far proximity locations to meet their DR needs. They bring Flexential's total DR footprint to 7 facilities, located in metropolitan areas including Atlanta, Charlotte, Louisville, Minneapolis, and Philadelphia -- with another expansion location planned before the end of 2019. The new DRaaS facilities are housed within state-of-the-art Flexential data centers, designed according to the highest availability and security standards.
"Flexential has been an invaluable partner for our current IT framework," said Rick Blanchard, vice president of technology at A&R Logistics. "Thanks to their high-performance disaster recovery infrastructure, we have been able to provide uninterrupted service to our customers. Flexential's dedication to both security and reliability has enabled us and our customers to face the future with minimal fear of downtime or data loss."
"Our goal has always been to help our customers build solid DR plans," said Mike Fuhrman, chief product officer at Flexential. "Flexential now has a coast-to-coast DRaaS footprint that gives our customers seven geographically distributed DRaaS locations to choose from. Our ability to provide dependable infrastructure and connectivity combined with Professional Services uniquely allows us to architect and build flexible business continuity solutions."
As customers continue to adopt cloud-based solutions Flexential's DRaaS offerings provide a unique blend of reliability and customization. Using DRaaS provides a level of security especially appealing to mid-size and hypergrowth organizations without the requirement of investment and maintenance of its own off-site DR environment. Flexential is able to build a tailored recovery infrastructure to fit the complex needs of individual customers. Flexential Professional Services can assist with comprehensive DR strategy and design, including testing the specific DR services needed to provide the necessary level of security and peace of mind. The flexibility and scalability of these offerings can minimize both data loss and downtime for organizations both large and small.
To learn more about Flexential's DRaaS solution, click here.
About Flexential
Flexential helps organizations optimize their journey of IT transformation while simultaneously balancing cost, scalability, compliance and security. The company is committed to building trusted relationships and delivering tailored solutions that suit the individual needs of its customers. Utilizing its people, values and reliable performance, Flexential is deeply invested in the success of its 4,200+ customers, who trust it to deliver core data center solutions of colocation and connectivity, as well as cloud, managed solutions and professional services. Flexential's robust suite of assets spans 21 domestic and international markets and comprises 40 highly redundant and connectivity-rich data centers. For more information on Flexential, please visit www.flexential.com.
Follow Flexential on LinkedIn, Twitter, Facebook and YouTube.