Back to News
Peak 10 Announces Chris Downie as Chief Executive Officer
Leading provider of data center and cloud solutions for hybrid-IT infrastructure to continue dynamic growth to meet enterprise needs under new leadership.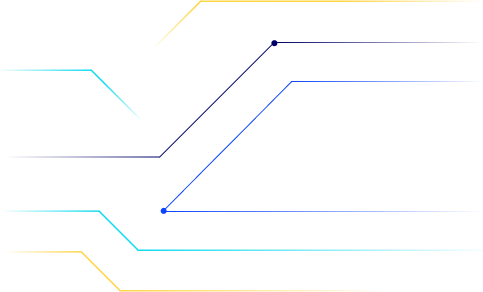 CHARLOTTE, N.C. – September 12, 2016 – Peak 10 - National IT infrastructure and cloud services provider, Peak 10, Inc., announced today Chris Downie has been appointed Peak 10 Chief Executive Officer. This appointment marks a new stage of growth objectives for the Company and will leverage its leading scale and long tenure of delivering trusted enterprise IT infrastructure and solutions. The current CEO David Jones will fully transition into the role of Chairman of the Peak 10 Board of Directors.
"I have long admired Peak 10, its team, and their proven track record of success over the last 16 years. The company has a strong, tenured service model that creates the foundation for its value proposition appreciated by its 2,600 customers and partners across the country. I have been working hard over the last decade to build trusted, dynamic solutions for customer's evolving IT infrastructure needs and Peak 10 is a great place to continue this journey," said Downie. "It is an honor to be handed the torch by Dave Jones, who will be a valued mentor and steward of the business for a long time to come."
Downie has a long-standing reputation within the data center solutions and broader internet infrastructure industries. He was previously the CEO of Telx Holdings, a leading data center solutions provider that built a national portfolio of 20 data center facilities in 13 major markets across the US, including NYC, Atlanta, Chicago, Dallas, San Francisco and Seattle, among others. Downie spent eight years helping Telx shape its industry-leading growth and execution strategy.
"After over a decade and a half of continuous growth and success, we began the search for a new chief executive officer who could take Peak 10 into its next phase," said Jones. "Chris' experience and leadership accomplishments match the goals and objectives of the company while maintaining the culture and values that have made Peak 10 the company it is today. I applaud the success he has had in his career thus far, and am confident that he will lead Peak 10 to new heights of success."
Peak 10 was founded in 2000 with the goal of becoming a company that provided exceptional technology service and support; whose leadership believes that people make the difference between good and great. Fast forward to 2016, and Peak 10 has data centers in 10 markets, over 750,000 square feet of gross space, serving the needs of 2,600 customers and partners across the United States.
In 2016 alone, Peak 10 expanded its data center presence in Raleigh, N.C., Nashville, Tenn. and Cincinnati, Ohio and opened sales offices in Chicago, Phoenix and Memphis, Tenn. Peak 10 also commenced construction to expand its corporate headquarters and data center in Charlotte, North Carolina. The company materially expanded its managed service and cloud product portfolio in 2016 to enable solutions for the customers' evolving IT requirements. Such innovation has spanned the company's 16-year history and has helped land Peak 10 on notable industry reports, including Gartner's 2015 "Cloud-Enabled Managed Hosting Report, North America" and its first-ever DRaaS Magic Quadrant in 2015.
"There are only a few service providers in the sector who can attest to a tenure of 16 years in the data center sector. Over the years, Peak 10 has made significant investments in capacity for its customers' growth needs as well as in the operational support systems to make the customers' experience as efficient as possible to keep pace with rapidly scaling and evolving business IT requirements. Peak 10 and its employees accomplished this outstanding first phase of its vision together, and now is the time to embark on our next chapter," added Downie.