Back to News
Peak 10 + ViaWest Expands in Northeast Through Greater Philadelphia Area Data Center Acquisition
Leading Hybrid IT Provider Continues Post-Merger Momentum; Grows National Footprint to More Than Three Million Square Feet
CHARLOTTE, N.C. (Nov. 3, 2017) – Peak 10 + ViaWest today announced the acquisition of a 203,000-square foot data center in Collegeville, Pa., which will significantly expand the company's data center footprint in the northeast region. The facility, previously owned by GlaxoSmithKline plc (GSK), is the largest purpose-built, stand-alone data center with immediately leasable space in the greater Philadelphia market. This facility complements Peak 10 + ViaWest's existing cloud node and advanced engineering team in Allentown, Pa., and brings the company's total operational footprint of 40 data centers in 21 markets to more than three million square feet.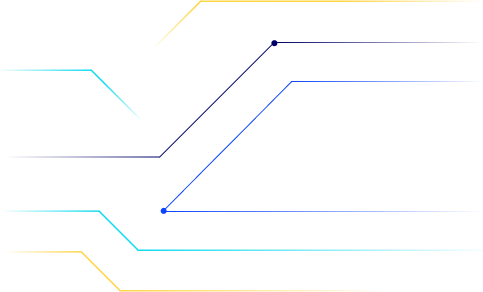 "For some time now we have sought to further expand in the northeast, and this facility met our stringent criteria in a way that no others had. We are very excited to bring our customer-first culture – and the capabilities of our national data center platform and connectivity solutions – to the region," said Chris Downie, CEO for Peak 10 + ViaWest.
The new data center is located on 25 acres, offering expansion capacity to potentially double the amount of raised floor based on customer demand. The facility is designed to withstand natural disasters and various man-made risks and includes redundant power, fiber feeds, and advanced amenities supporting enhanced security requirements. It boasts 2N+1 redundancy and the ability to provide a range of densities to meet the needs of Peak 10 + ViaWest customers. It will also be a hub on the company's recently announced 100 Gigabit nationwide backbone fiber network. The facility has substantial interconnection capabilities from several communications carriers. The company plans to increase access to more than 80 network carriers to provide customers with true national and global reach.
"We remain committed to growing our company by investing capital that supports our customers' expanding and increasingly complex IT, colocation and connectivity needs," added Downie. "With these ongoing investments, our customers will continue to benefit from increased scale, a coast-to-coast data center presence and a comprehensive and robust suite of IT solutions."
With the deal, Peak 10 + ViaWest gains a Fortune 500 customer in GSK, which will continue to maintain its IT environment in the facility and leverage the company's expertise in data center operations. GSK joins more than 400 current Peak 10 + ViaWest healthcare customers, demonstrating the company's position as a trusted IT partner to the healthcare industry. The facility will provide Peak 10 + ViaWest with significant additional capacity for customer growth beyond the GSK deployment.
"This partnership provides continuity for our employees, while also allowing Peak 10 + ViaWest to expand its footprint into a strategic market," said Bill Trifaro, Director of Data Center Operations and Facilities at GSK. "We're proud of our team's efforts to build and maintain this world class facility, and we know that Peak 10 + ViaWest customers will be delighted to join us at this location."
About Peak 10 + ViaWest
Peak 10 + ViaWest is a powerful combination that helps organizations optimize their journey of IT transformation while simultaneously balancing cost, scalability, compliance and security. Its 4,200 customers trust it to deliver hybrid IT infrastructure solutions spanning colocation, interconnection, cloud, managed solutions and professional services. Peak 10 + ViaWest's robust suite of assets spans 21 domestic and international markets and comprises 40 highly redundant data centers, three million square feet of data center space, 13 cloud nodes and more than 10,000 cross connects. These capabilities, coupled with more than 1,000 dedicated employees, underlie the steadfast reliability of its solutions. For more information on Peak 10, please visit www.peak10.com. For more information on ViaWest, please visit www.viawest.com.