Back to News
Peak 10 + ViaWest Unveils One of the Largest Data Halls in the World
Denver-area facility offers unparalleled power density capabilities to serve growing customer needs.
CHARLOTTE, N.C.- November 14, 2017 - Peak 10 + ViaWest today announced the completed 88,000-square foot expansion of its Englewood, Co. Compark data center, bringing the facility's total data center space to 138,000 square feet. The Compark facility is now one of the largest raised floor data halls in the world and features design innovations that yield super high-density capabilities exceeding 1,500 watts per square foot and a Power Usage Effectiveness (PUE) of 1.3.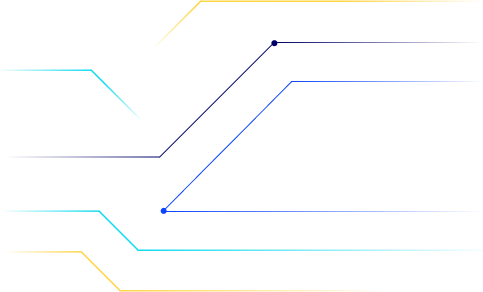 "Demand in the Denver area is spiking as our customers' data needs increase and their infrastructure strategies shift toward a fully hybrid IT model," said Chris Downie, CEO for Peak 10 + ViaWest. "With our Compark data center, we are breaking the mold of data center design by introducing multiple innovations that help us achieve one of lowest PUE ratings in the industry, translating to lower operating costs for our customers."
Compark's innovative design allows it to achieve power density levels 10 times higher than traditional data centers, providing customers with the ability to condense their IT environment, integrate more hyper-converged infrastructure, accommodate increasingly intensive applications and embrace new technologies. To view the Peak 10 + ViaWest Compark video, click here.
The data center's unparalleled power density capabilities are possible due to a combination of pioneering technologies and designs. These include:
24-foot ceilings that allow for flexible heat collection and efficient cooling
Proprietary Super Computer Room Air Conditioning (SuperCRAC) systems that deliver highly reliable, energy efficient cooling without requiring water or other liquid anywhere in the data hall
Two million cubic feet per minute of temperature- and humidity-controlled air delivered by the SuperCRACs at full density, replacing the air in the entire data hall every two minutes
A pressurized raised floor environment to continuously, efficiently and consistently deliver cooled air to IT equipment anywhere in the data hall
Medium-voltage switchgear and redundant paralleled generators, providing maximum scalability and continuous electrical power supply
Intelligent, Programmable Logic Controller-based breakers that ensure consistent generator, utility and Uninterruptible Power Supply deployment
"As our business grows, the complexity of our IT infrastructure increases," said Gerry Quinones, Senior Manager of Data Center Operations & Procurement/Logistics at AppNexus – a Peak 10 + ViaWest customer. "Placing our IT infrastructure in the Compark data center is a sound business decision. We know we can trust it with our most critical and complex workloads while helping us to streamline our IT operations and stretch our budgets."
The Compark data center is also equipped with a cloud node, offering low latency, premium connectivity and advanced hardware to support customer cloud deployments. It also features connectivity to nearly 30 carriers and access to Peak 10 + ViaWest's recently announced 100Gbps nationwide backbone network, ideal for application and data replication and business continuity.
This expansion comes on the heels of Peak 10 + ViaWest's data center acquisition in Philadelphia, which is the largest purpose-built stand-alone data center with immediately leasable space in the greater Philadelphia market.
About Peak 10 + ViaWest
Peak 10 + ViaWest is a powerful combination that helps organizations optimize their journey of IT transformation while simultaneously balancing cost, scalability, compliance and security. Its 4,200 customers trust it to deliver hybrid IT infrastructure solutions spanning colocation, interconnection, cloud, managed solutions and professional services. Peak 10 + ViaWest's robust suite of assets span 21 domestic and international markets and comprises 40 highly-redundant data centers, three million square feet of data center space, 13 cloud nodes and more than 10,000 cross connects. These capabilities, coupled with over 1,000 dedicated employees, underlie the steadfast reliability of its solutions. For more information on Peak 10, please visit www.peak10.com. For more information on ViaWest, please visit www.viawest.com.