Back to All Blogs
Future-proof your org with four IT infrastructure components
Learn how to future-proof your organization's IT infrastructure and deliver superior customer experiences with four key components.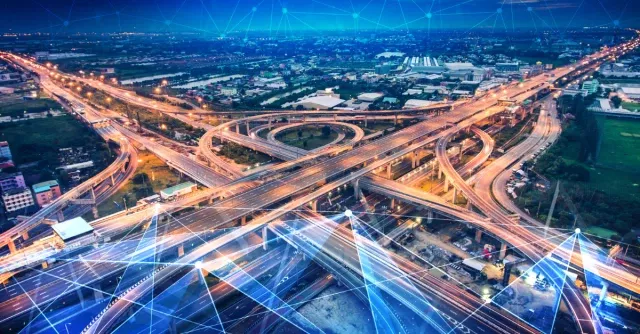 In today's fast-paced business world, companies need to adapt quickly to new trends and demands to deliver superior customer experiences. This requires a flexible and responsive IT infrastructure that can scale resources up and down in line with requirements and bring new products and services to market in a timely fashion. However, many organizations find themselves facing the continual ebb and flow of aging infrastructure, which limits scalability and demands regular, significant infusions of capital. To overcome these challenges and set themselves up for success, businesses need to develop an IT infrastructure strategy that optimizes short-term costs and limits long-term commitments while delivering the ultimate end-user experience.
In this blog post, I will explore how to leverage IT infrastructure to prepare your organization for success now and into the future, drawing on insights from a recent report from Flexential. The report examines four key components that, included in your IT infrastructure strategy, can help you set your business up for success: responsive IT, security and reliability, visibility and control, and access to a variety of resources.
1. Responsive IT
In the current rapidly changing business landscape, delays in provisioning and deploying new resources can spell doom for an organization. Your IT infrastructure must be agile enough to deliver new capabilities and capacity quickly and without disruption. This means that your IT staff must be able to rapidly shift priorities to deliver new products and services without being overwhelmed by maintenance or operational issues. Cloud services, connectivity, platform modernization, automation, and the support of external technical specialists can help increase IT responsiveness without compromising quality or reliability.
Investing in responsive IT infrastructure can also lead to significant cost savings. According to a report by Frost & Sullivan, organizations that invest in responsive IT infrastructure can achieve up to 30% cost savings in IT operations and maintenance. This is due to the increased efficiency and agility provided by responsive IT solutions, which can help reduce downtime and improve overall system performance.
2. Security and Reliability
Customer expectations of the companies they do business with are higher than ever. Weak security and unreliable services are the enemies of customer satisfaction—your data, applications, and IT infrastructure must be secure and reliable for your brand to succeed. Reliable connectivity with failover systems in place, combined with redundant security measures, can help you avoid disaster. Look for a Hosted Private Cloud provider that offers uptime guarantees and tools like Backup-as-a-Service and Disaster Recovery-as-a-Service to help minimize disruptions.
3. Visibility and Control
All the resources and redundancies in the world won't help you deliver the experience users expect if you don't have the visibility and power to deploy them when required. Lengthy delays can occur when you are dependent on providers to scale resources up and down, resulting in a poor customer experience.  Look for a service provider that offers aspects of self-service control over data center and cloud resources so you can monitor consumption and scale capacity up or down appropriately. Hosted Private Cloud allows you to consolidate all business-critical workloads in a single space, improving visibility and oversight.
41% of global tech and business leaders plan to boost investments in cloud-based products and services due to the current economic climate, according to a 2023 Google survey.
4. Access to a Variety of Resources:
The past few years have taught us the importance of having the ability to respond to rapidly changing demand forecasts. Relying on a single IT environment or network means you have nowhere to go when the unexpected happens. Embrace modernization and leverage automation to simplify and streamline scaling. Build an IT environment composed of an infrastructure mix that includes private cloud, colocation, public cloud, and on-premises deployments with seamless connectivity. Hosted Private Cloud may not be a one-size-fits-all environment for data, applications, or workloads. Still, its scalability, reliability, and security make it a vital component of your hybrid IT architecture. A Hosted Private Cloud provider with standardized connections to other platforms can ensure you always have access to the resources you need when you need them.
Leveraging IT infrastructure for a better customer experience requires a flexible and responsive approach that prioritizes short-term costs while delivering long-term benefits. By incorporating these four key components—responsive IT, security and reliability, visibility and control, and access to a variety of resources—into your IT infrastructure strategy, you can set your business up for success and deliver superior customer experiences.
If you want to learn more about how to future-proof your company's IT infrastructure, I'd encourage you to download the full report, "How to Leverage IT Infrastructure for a Superior Customer Experience: A Flexential Best Practices Guide." This comprehensive guide offers in-depth insights and practical tips on optimizing your IT infrastructure and delivering the best possible customer experience.
Take the first step toward transforming your business. Download the free report now!
Solve your complex IT challenges with Flexential
The FlexAnywhere™ platform is an integrated set of capabilities, including colocation, cloud, connectivity, data protection, and professional services which support our customer's hybrid IT journey. Spanning a national footprint of 41 data centers across 19 markets, including seven cloud data centers, five disaster recovery-as-a-service (DRaaS) data centers, and over 25 cloud provider on-ramps, the highly connected FlexAnywhere platform provides the required flexibility to empower our customers' evolving infrastructure requirements. Ready to get started? Schedule a free consultation today.
Enjoying our blog? Get the latest news and articles delivered straight to your inbox.